Apprenticeships Are Good for Businesses … and Workers
Here at Neu Dynamics we believe in investing in our workforce in the form of apprenticeships.  They are a WIN/WIN for everyone and help ensure we have the skilled workforce and dedicated employees we need to grow our business.  The NTMA (National Tooling and Machining Association) Tri-State Apprenticeship program (NTAP) is a regional competency-based apprenticeship training program. Rather than the traditional 4-year 8,000-hour apprenticeship, the NTAP program is designed to allow employees to 'earn and learn' in manageable structured segments.  Neu Dynamics is very excited to currently have three apprentices enrolled in this program.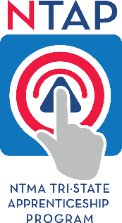 Third-party administrator Choice Careers handles most of the administrative tasks of running an apprenticeship program for vetted manufacturers in the Philadelphia area.  NTAP is centrally-sponsored by the Philadelphia/Delaware Valley Chapter of the NTMA which means individual manufacturers already have a built-in approved program.   If you have employees that you wish to invest in, Choice Careers can handle the rest!
 The Value of Apprenticeship Programs
 Are you faced with an aging workforce with few new workers in place to fill the gap? Does a projected skills gap of over 3.5 million workers by 2024 concern you?
If so, then now is the time to invest in your workforce and grow it through apprenticeship and training. Labor shortages will only result in reduced profit margins emanating from rising labor costs. Investing in your less-experienced employees will lead to greater ROI and will create employees that are more engaged and committed to their futures and therefore, yours.
What Are the Benefits of Apprenticeship Programs?
 Apprenticeships are good for business and workers.  Research has shown that apprenticeship offers a myriad of benefits to employers. By investing in talent development through apprenticeship, employers gain a pipeline of loyal skilled workers, increased productivity, and an improved bottom line.
Benefits include:
Adequate skilled labor to ensure the future of your business
Control average labor costs benefiting your economic success
Skilled and engaged employees
Retained intellectual property by using experienced mentors
A positive return on investment
Attraction tool for new employees
NTAP is a regional competency-based apprenticeship training program for employers to train their workforce. It's a way for employees (apprentices) to keep earning as they learn new career skills.
Individual manufacturers don't have to apply separately.
It's not the traditional 4-year 8,000-hour apprenticeship.
Choice Careers LLC, the Administrator, tackles all the administrative tasks.
Funding resources available to offset costs.
Educational institutions provide the related instruction.
Your mentors provide the On-the-Job learning.
Credentials earned through nationally-recognized trade organizations such as NIMS and ETA.
Current NTAP Occupations include:
CNC Machinist
Industrial Maintenance Technician
Tool & Die Maker (in process)
Machine Operator (in process)
Engineering Technician (in process)
 Join NTAP!  Contact Choice Careers at info@choicecareers.biz or call 484-679-1667. An NTAP representative will contact you.
You supply the employee and the mentor, they'll do the rest.